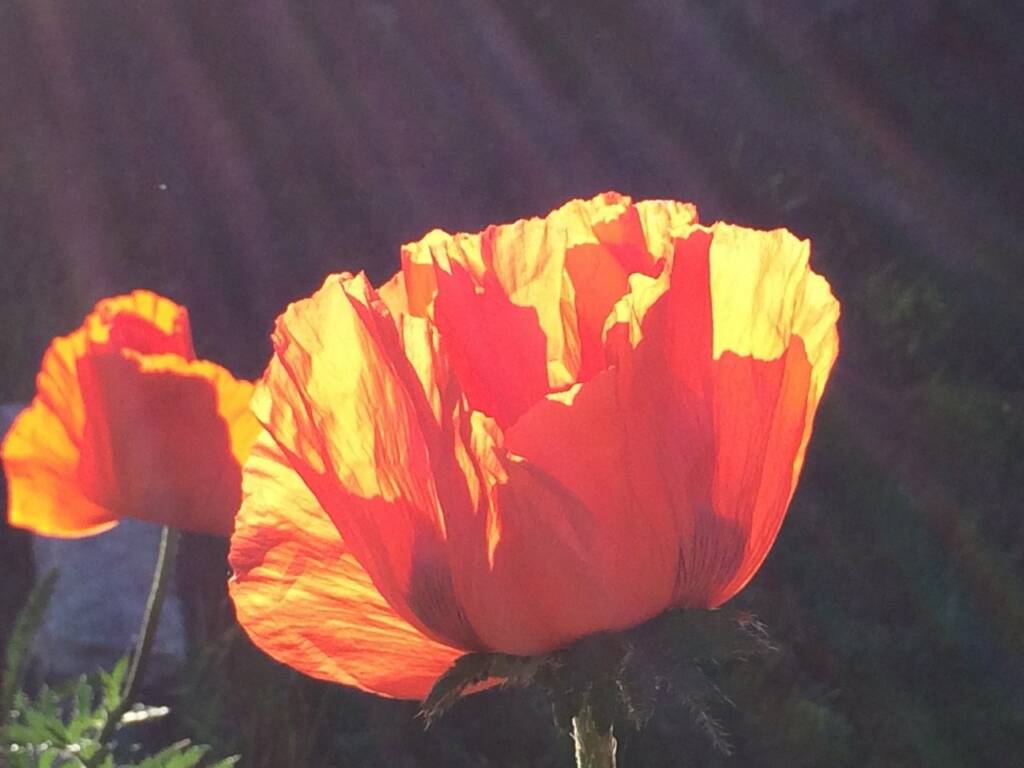 This is a joyful poem.
 
I was going to write about poppies.
About the way they shoot skyward
then burst into color so rich
that you feel it as well as see it.
 
It was to be a simple poem
about being in the moment.
The poppies a lovely example
of something glorious and fleeting,
as their paper thin petals
last but a few days.
Read More