Winter Dogsledding Trips
Say yes to your Wild spirit that is ready for a little adventure.
Join us for an adventure in the hushed winter beauty of the Northwoods in Minnesota
Come experience winter in the northwoods of Minnesota with the very best ambassadors of snow—Alaskan Huskies! Dogsledding is an open invitation to wildness and terrific fun. Our dogs include skilled veterans and enthusiastic youngsters, patient and well versed in working with beginners. They are friendly and huggable and extremely well cared for (following trips, many people declare they want to be reincarnated as one of our sled dogs).
Spend a day or half a day getting to know the dogs, learning to harness them, helping bring them up to the sled (if you want/your choice), and going for a ride on a gorgeous trail in the forests of northern Minnesota.
I look forward to sharing this amazing experience with you.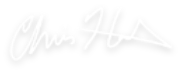 Join us
To be immersed in nature and celebrate winter

To get to know and hang out with the huskies

To go on a dogsled ride in the woods

To listen to poetry and native flute

To snowshoe or ski our private trails

To have an experience so different than your day to day
Cost
Full-day trips are $450/person; for kids under 40lbs the cost is $225/kid (they'll ride with an adult)

Half-day trips are $250/person; for kids under 40lbs the cost is $125/kid (they'll ride with an adult)
All are welcome—come on your own or with friends or family
Group size is typically limited to 4
No experience necessary. We'll introduce you to our friendly huskies and teach you how to be a passenger on a dogsled (there are a few things you need to know that will help you be part of the team). These days are designed around letting the loveable and exuberant huskies and the beauty and stillness of winter settle your nervous system, feel connected to the natural world, and rejuvenate your Wild spirit.
Equipment
All equipment is provided, you just bring your personal gear (we'll send a packing list so you'll be sure to have what you need to be comfortable)

Healthy and delicious lunch is provided, dietary needs can usually be accommodated